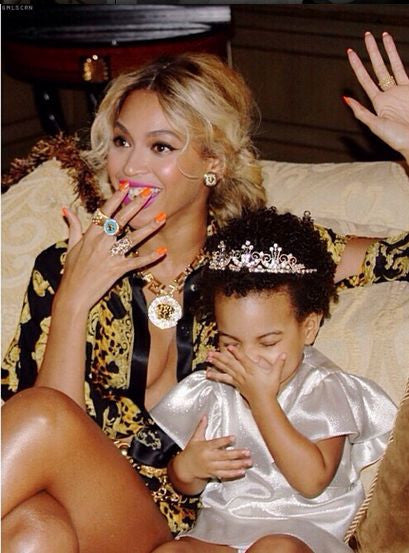 Mother's Day is less than 2 weeks away and we're looking to our favourite A-listers for sartorial inspiration. Whether you're shopping for your mum, or are a savvy mum looking for a page to bookmark and send to your hubby/boyf/kids (delete as appropriate,) we've got a host of awesome gifts for her or you.
Get Lily Aldridge's Cool Mom Style
From left to right: Corey Leggings, $20, Charlene Striped Leggings, $12
Dress up your Joggers like J-Lo 
 From left: Lena, French Terry Joggers, $22,  Donia Velvet Joggers, $32
Pre-empt the paint splatter like Sienna Miller
Siwy Jeans, Hannah in Guardian, $216
Match with your mini me like Bey and Blue Ivy
Shop Mummy and Me Styles from $11
Chilled mom vibes in distressed skinnies 
Siwy Denim, Hannah in Beach Bum, $215
Keep it simple like Kim 
Or keep it classic like Sienna in ripped Rock & Roll skinnies
Siwy denim, Hannah in Black Magick, $186
And finally no cool mom would want to be without the sparkly Chiara Ferragni iPhone Cases, which are utterly adorable and can easily work as a gift for yourself too.
The instafamous cases come in silver, gold, pink and red. If like us you have a hard time choosing your fave, treat yourself to all four and mix and match according to your mood.
Chiara Ferragni, iPhone Covers, $38
Alternatively, pre-order our super chic watches from Cluse. Available in an array of faces and straps. They're selling out fast, so get your name on the list asap.