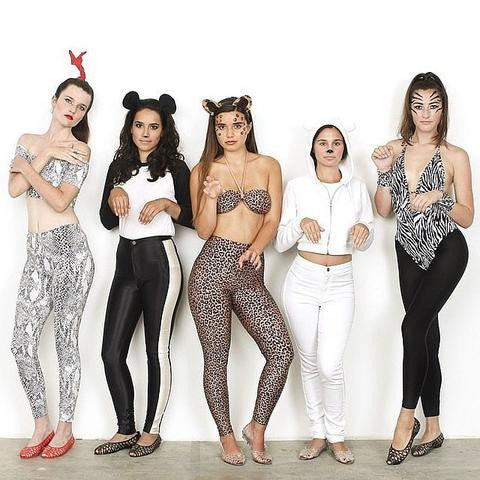 It's October which means only one thing... Halloween!
A day dedicated to fancy dress, Halloween is the one night every year that you can literally wear whatever you want without being judged. Whether you're going all out with your makeup this year, looking to pop culture for inspiration or paying homage to your favourite heroine, we've got a few ideas that are always guaranteed to go down well and are super easy to recreate.
Party Animals / Wild Thing
Who doesn't love a little animal print? The beauty of animal print, is that it's so out there in itself, that if you're feeling lazy, you can just pop on a mask or a bit of face paint, a tank top and our leopard printed or python pants and you're good to go.
To jazz things up a little pair our Lea Leopard print leggings, with a leopard print body suit or bralet. And if you're feeling really wild, you can even go all out with a tail!
Suicide Squad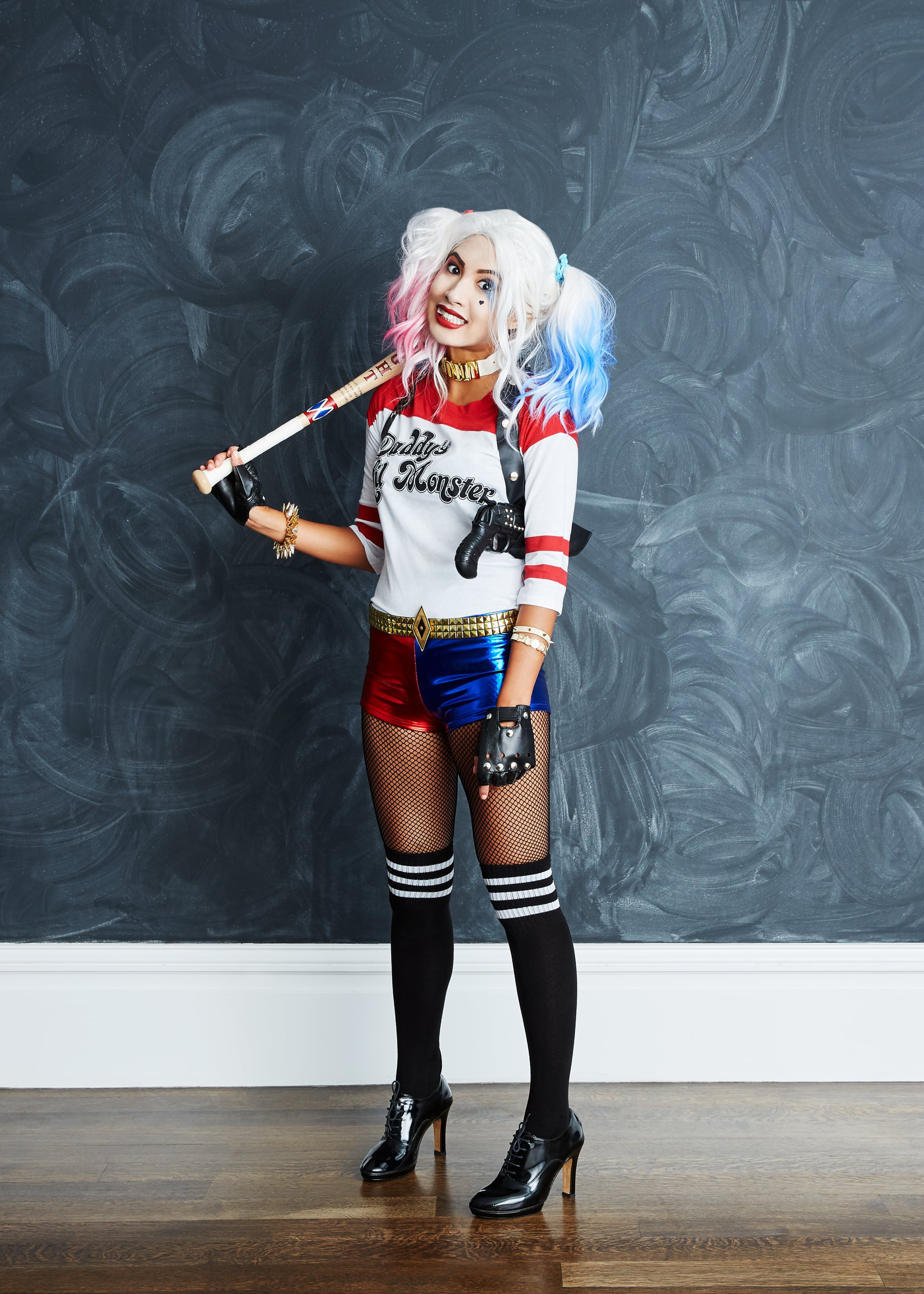 We love Margot Robbie's Harley Quinn for the hairstyle alone. And whilst we do love a saucy outfit, we do like to keep our legs warm, so we're taking inspiration  from Popsugar's addition of over the knee socks, which look just like our Lisa's! 
This look would also work if you're going for a scary/psycho cheerleader vibe as well.
Bat/Gothic Bride/Vampire etc
Ok so this isn't the most inspiring of outfits, but you can never really fail with a gothic/corpse bride/bat costume; they're just classics (and slightly more creative than a witch.) We'll be donning our sheer Lacey leggings for this beneath a tulle skirt or thrift store wedding dress. 
Black Widow/Batwoman/Catwoman
There's nothing more versatile for Halloween, than a pair of black leather leggings. Flattering, sexy, comfortable and warm, our Thea wonderpants, are perfect for channeling your inner heroine. Leather leggings are perfect for nights spent out trick or treating, or on rooftop and garden parties. Team with a leather body or crop top, a mask of your choice and a sweep of red lipstick; because we all know catsuits seem like a good idea, until you need the loo!
Medusa 
Medusa is a classic and means you can go all out with your hair. The gloss of our metallic leather Bobby leggings, are perfect for evoking your inner snake queen.
Holiday Armadillo
We'll always love this Ross from Friends classic and figured this was a great unexpected costume to throw into the mix. Plus (like Ross) you could always reuse this come Christmas. Our matte brown Carly crocodile inspired leggings, are the perfect foundation for this look. All you need to do is locate a Teenage Mutant Hero Turtle style shell and you're good to go!
Gypsy
We've been so inspired by the Gypsy look on Pintrest at the moment. Perhaps, because it's a chance for us to wear excessively large gold earrings, a head scarf and layer up all of our favourite things. To add a bit of gloss to your gypsy look, we think the two-toned Shane leather leggings are perfect. 
Shop the full Halloween collection here.