Cluse Watches - La Bohème - Rose Gold White/Blue Denim
Cluse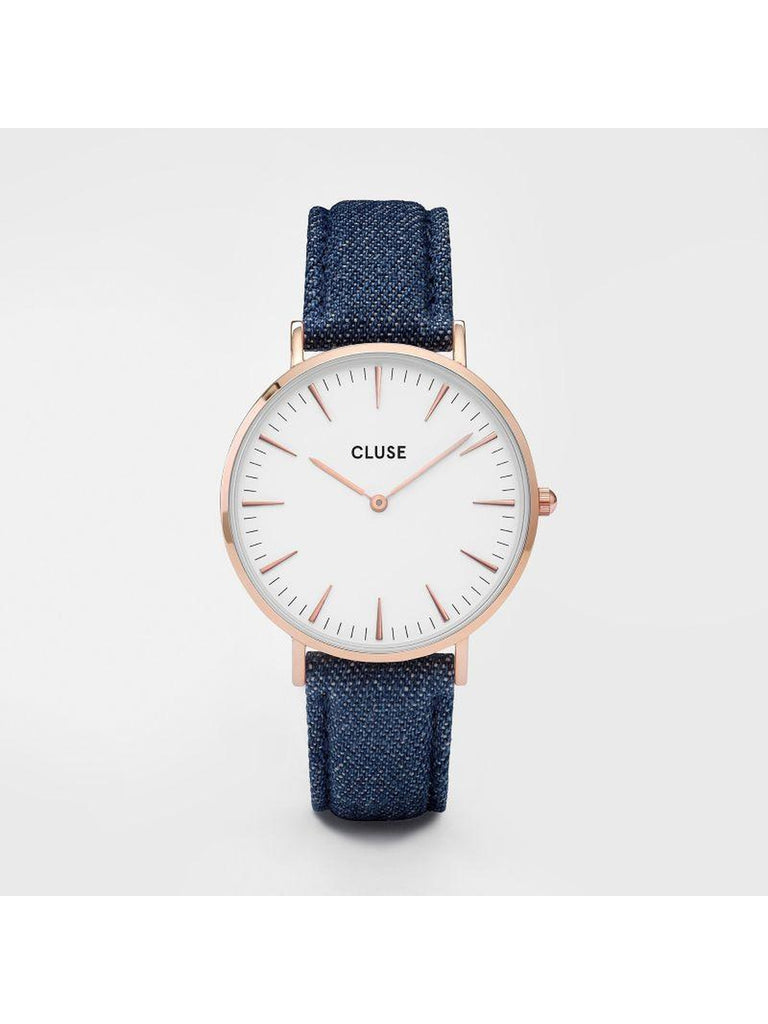 The Cluse Watches -  La Boh̬eme watch features an ultrathin case with a 38mm diameter, crafted with precision for a sophisticated and elegant result.
Eggshell white and rose gold are combined with a blue denim strap, detailed with a rose gold clasp.
The strap can be easily interchanged, allowing you to personalise your watch.
-
Watch face ('case') diameter-38mm
Watch face trim colour - Rose gold
Strap material -Denim and Leather
Strap Width - 18 mm
Cluse Watches