Cluse Watches - La Vedette - Silver / Black
Cluse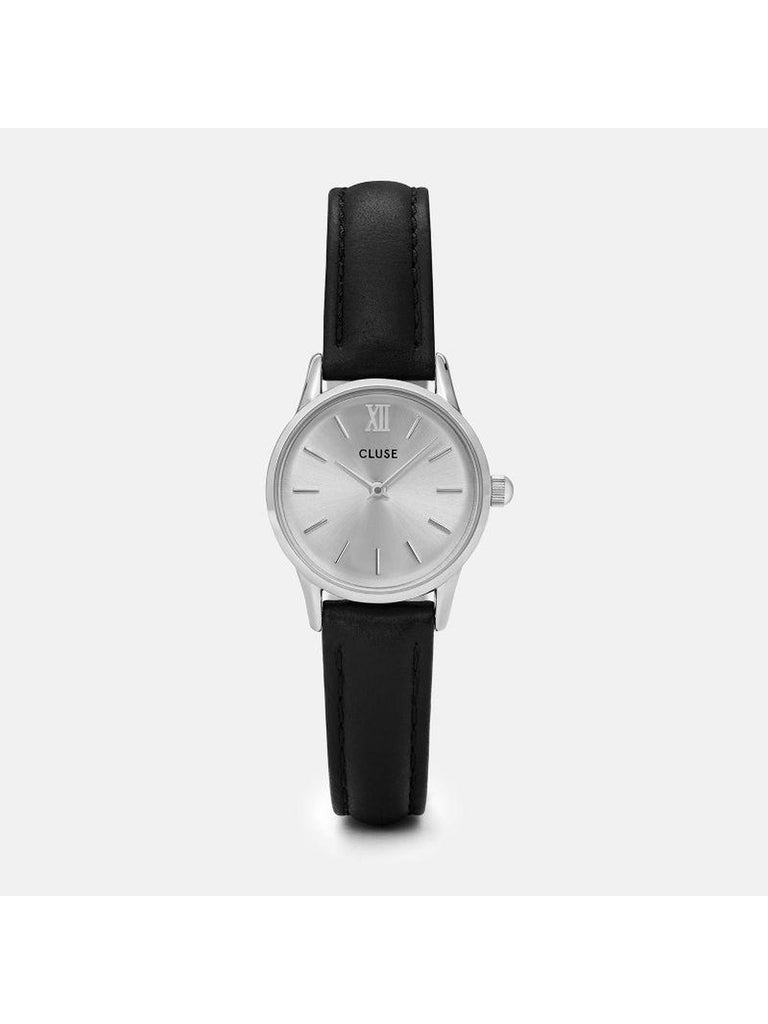 The Cluse watches - La Vedette collection is all you need for movie star elegance, with a touch of modern minimalism and Parisian chic.
Smaller than other Cluse styles, the La Vedette boasts a delicately thin strap with sun ray dial and a beautiful domed glass for a real touch of vintage.
As with all other Cluse styles, the strap can be easily interchanged, allowing you to personalise your watch.
Watch face ('case') diameter- 24mm
Watch face trim colour - Silver
Strap material - Leather
Strap Width - 12 mm
Cluse watches