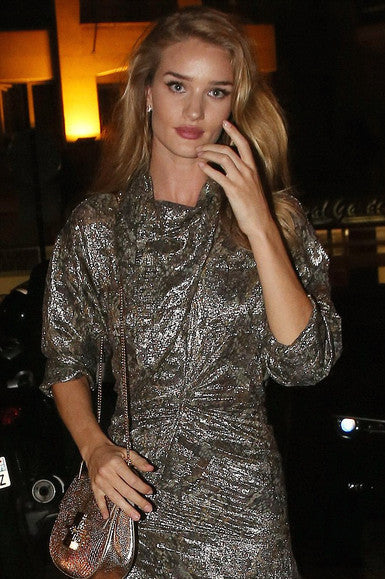 Party season is in full swing. You've probably already had your work do. Now it's time to start thinking about what you'll be wearing to the many parties leading up to New Year's Eve.
'Take inspiration from Alicia Vikander for understated elegance'
We have an incredible selection of dazzling party dresses, dressy tops and full skirts, courtesy of our friends over at One O Eight.
'Take inspiration from Rosie Huntington-Whiteley and go for gold...'
If dresses aren't your thing. Take inspiration from French Vogue Editor Emmanuelle Alt and pair a pair of leather pants with a silk blouse.
Our Thea Leather Wonderpants are the perfect 'any occasion' item. Team with a sparkly cami, backless tank or cosy sweater dress for the ultimate high-low mix.
For the days you're feeling worse for wear, a cosy pair of velvet or fleece-lined joggers, are the ideal sofa and blanket companion.
Whatever you wear or wherever you end up, we wish you the merriest of Christmases!
Love
Leggsington x